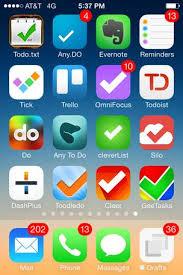 Make a secure professional binder with Moxtra

According to the website Cultofmac: "If Evernote and Pinterest ever had a kid, it would look like the Moxtra app." It may be that the app designers had their eyes on other productivity apps while making the Moxtra app; in the process of making the app they certainly outstripped the competition. Moxtra is a professional collaboration tool used to coordinate information exchange within a group during a project. It has a classy look and a wide range of useful functions. Read on to see how Moxtra can help you in your next project. You just might use it to develop the next iPhone productivity application!

Features of the Moxtra app

The Moxtra app allows you to chat with your team members but the main function and best utility of this app is the secure binder. I checked out the iPhone version of the app and the Apple iOS developer had done a very good job. For more info, click here.


The secure binder

In the secure binder you can upload PDFs, videos and pictures. You can also annotate the files by highlighting them, adding notes, adding a voice recording or by using any of the other tools available to edit the file. You can bring in files from Google Drive, Dropbox, Box and Evernote.

The binders allow you to put all the information you need in one place where it is accessible to all team members, and each member can add his or her opinion to the file. The administrator of the group has the option to allow certain members of the team to edit the documents and keep the other members as viewers. You can also draw on the page of a document with the drawing tool, if you need to illustrate something in that manner.

The chat feature

In the group chat, you invite people to participate and the attendees do not need to have a Moxtra account to be signed into the chat. You can share files (documents, photos and videos) during a chat session as well. At the end of the chat, you have the option of saving the chat for future reference, in case you need to go over the discussion that took place during the chat, once again.

Moxtra can be used for

Professional uses:

1. Collaborating on projects
2. Holding meetings with clients
3. Reviewing the terms and conditions of an agreement online
4. Going over work that has been completed before finalizing it
5. Discussing goals and objectives with team members
6. Sharing your portfolio with a client
7. Editing a manuscript with an editor

Academic uses:

1. Making a Moxtra group for a group project for school.
2. Submitting assignments to the teacher and receiving feedback on it.
3. Communicating with class representatives.
4. Sending public announcements to all members of a class.
5. Giving feedback after a lecture to the teacher.

Personal uses:

1. Planning weddings, parties, and other events and gatherings.
2. Sharing personal photos, videos and documents in a secure setting.

_________________________________________________________________________________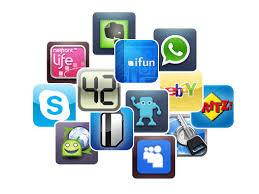 How designers will emerge in coming times as app stores are getting over loaded


There were never such a lot of apps before. As time goes on, more individuals will tend to have tablets, smartphones and even smartwatches. This could certainly increase the demand for more apps in app industry, and it will also increase opportunities for developers. It is necessary for the developers to understand that how their apps stand out in the coming times. Check this out for more info.

A few new and unusual details were exposed in a fresh report by BI Intelligence. The navigation problems in app stores ecosystems are discussed in detail in that report. It is also pointed out in that report that how one can earn good ranks for his app. Moreover, it is elaborated that programmers should keep in mind what the app users are seeking. The things which ensure that the app will be getting recognized are app marketing, app cost as well as app store optimization, and this is what attracts an app user.
Get to the full report by registering here for free
Listed here are some of the main insights from the report outlining what designers could do to get noticed:
• Need of App User: The view of app consumer, the functions of app that appeal him and the way he would use the app is very important to know. Compuwave conducted a study on 85% cell phone users on the globe. It was mentioned in the survey results that mobile device users love their devices because they are handy, efficient and easy to use. With the passing of time cell phone app users are growing in number though it is tough to beat the apps which are already popular. If an app looks fantastic and it manages to receive some good user reviews in periodicals, it never means that it will also be successful. Promotion of the app is also essential for its success.
• Cost of App: The price of an app is directly associated with the user's demands as well as app outlet engagement. Price influence the better visibility, prolong fame and high consumer engagement of the app and this is really what programmers must never forget. Distimo is an app analytics organization; it analyzed the effects of price changes on 400 famous apps utilized on iPhone and iPad across the world. For 5 days, the costs of apps were lowered, and it was noted that download volume of apps in Apple App stored increased by 1665% in comparison with previous 5 days. For iPad apps, the download volume growth was amplified by 871%. Majority of apps that were downloaded were the free of cost and freemium apps, and their earnings was the highest. 71% of iPhone App Store's income in February 2013 originated from the in-app buys of free of cost apps.
• The Marketing: What types of apps tend to be more popular among the app users ought to be known. A designer ought to be informed about the mobile trends of that country as app visibility depends on those trends. It is a good idea to check out the app categories pages of iOS and Google Play for the reason that many users download apps after going through them. There are several advantages of displaying one's apps on international scales because trends in various markets are difficult to target. If developers have this in their minds, they should think about other things besides iOS and Google Play. Internationalization of apps is an effective way to increase downloads of apps. By translating an app into the native language of a country, the targets can be accomplished; however, there are alternative ways too.